The Grey Spa Ungasan: Your New Haven for Relaxation and Rejuvenation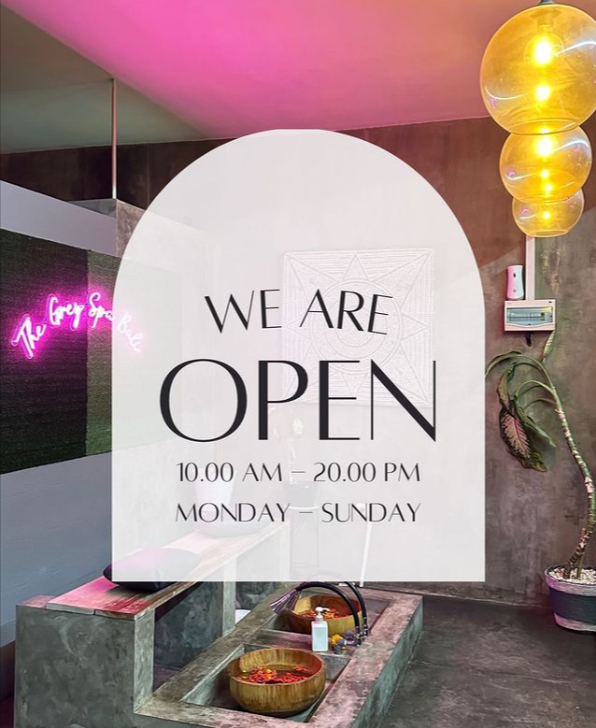 Hey there, UluLife adventurers! We're excited to share some amazing news with you – The Grey Spa has just opened its second outlet in Ungasan! 🎉 Get ready to treat yourself to a world of relaxation, rejuvenation, and luxurious pampering at this stunning new location.
Location: Jl. Raya Uluwatu Pecatu No. 11 Ungasan Kuta Selatan, Ungasan, Jimbaran, Kabupaten Badung, Bali 80361
Double the Hands, Double the Bliss
In celebration of their grand opening, The Grey Spa Ungasan is offering an irresistible deal on their signature 4-hands, 60-minute treatment. Experience double the hands and double the bliss at an amazing 30% off during their Happy Hour! 😍 This incredible offer is the perfect opportunity to unwind and let your worries melt away under the expert hands of their skilled therapists.
Enjoy 20% Off All Treatments
And that's not all – to pamper you even more, The Grey Spa Ungasan is also offering a 20% discount on ALL treatments. Whether you're in the mood for a soothing massage, revitalizing facial, or a luxurious body scrub, you'll find the perfect treatment to suit your needs and desires.
Your Ultimate Uluwatu Spa Experience
Don't miss out on the opportunity to indulge in a truly unforgettable spa experience at The Grey Spa's brand new Ungasan location. Their soothing ambiance, top-notch services, and exclusive discounts make it the perfect destination for a well-deserved pampering session during your UluLife adventure. Book your appointment now and let The Grey Spa's skilled therapists transport you to a world of relaxation and bliss.