Uluwatu's Enchanting Movie Nights: Watch Films Under the Stars
Nothing beats watching a movie under the stars, surrounded by the mesmerizing beauty of Uluwatu. We've found two incredible spots where you can enjoy magical outdoor cinema experiences. So grab your popcorn and get ready for unforgettable movie nights in paradise!
1. Starlit Screenings at Karma Beach
📍 Karma Kandara Bali, Jalan Villa Kandara, Selatan Ungasan, Kuta Selatan, Ungasan, Kec. Kuta, Kabupaten Badung, Bali 80362 📆 Mondays – check in with @karmabeachclubs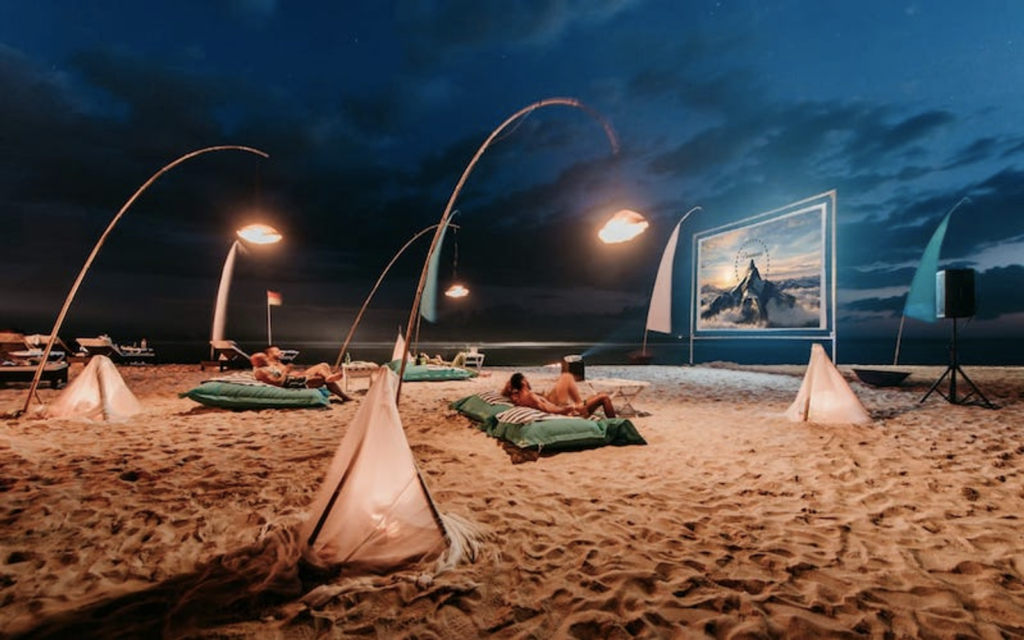 Nestled on the pristine sands of Karma Kandara Beach, Karma Beach Club offers a one-of-a-kind outdoor movie experience. Every Monday night, enjoy a selection of classic and contemporary films while lounging on comfortable bean bags and sipping on delicious cocktails. Surrounded by the sound of crashing waves, you'll be transported to a world of cinematic magic.
2. Ulu Cliffhouse: Movies with a View
📍 Jl. Labuan Sait No. 315, Padang-Padang, Bali, Indonesia 📆 Tuesdays – check in with @ulucliffhouse